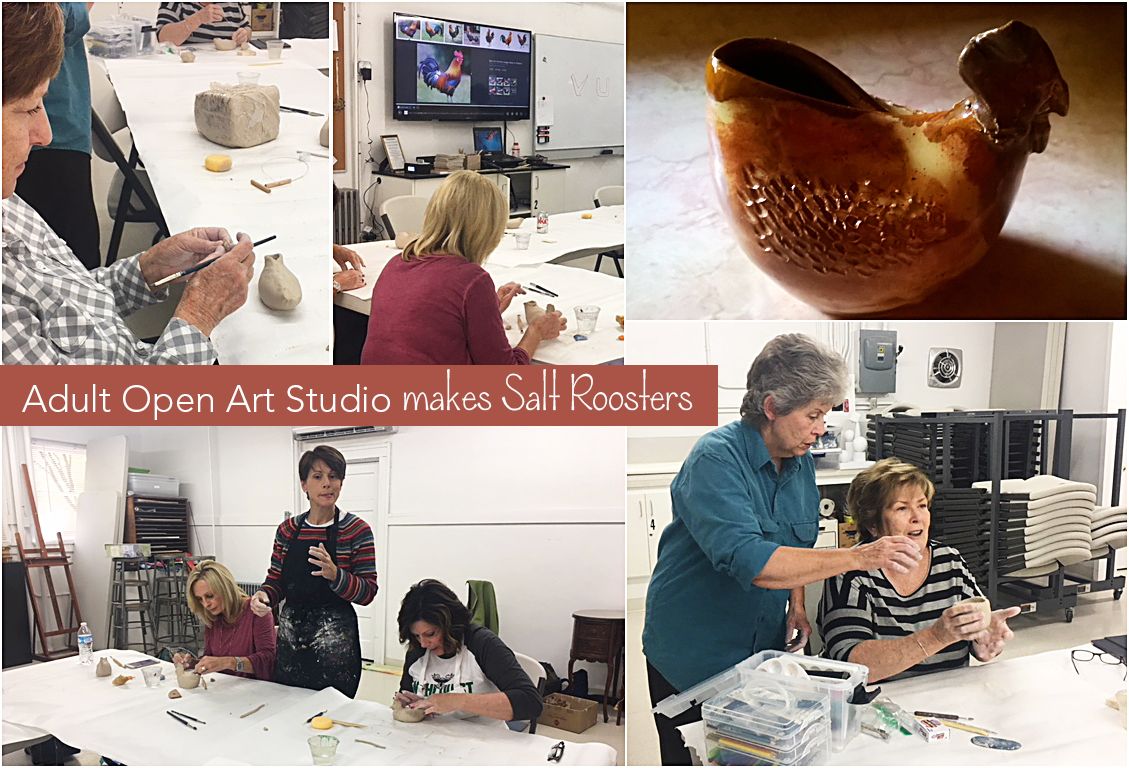 Have you ever wanted to develop a new talent? Have you ever craved creativity? Well you're not alone. We all crave the satisfaction of making something tangible. The Eccles Community Art Center offers a wide range of classes from Visual Arts, to Performing Arts, to Health & Happiness. There is something for everyone!
Today our Adult Open Art Studio class is making "Salt Roosters." This is a wonderful class if you have an art project idea that is just dying to become a reality. Jennifer Sorenson will be on hand to supervise and help foster your creativity. You provide your own materials and come to our studio and bring them to life.
Adult Open Art Studio is offered every Thursday from 11:00 a.m. to 1:00 p.m. Tuition is $12 for members or $15 for non-members. You can also purchase a 4 class punch pass for $40 as a member or $45 as a non-member.