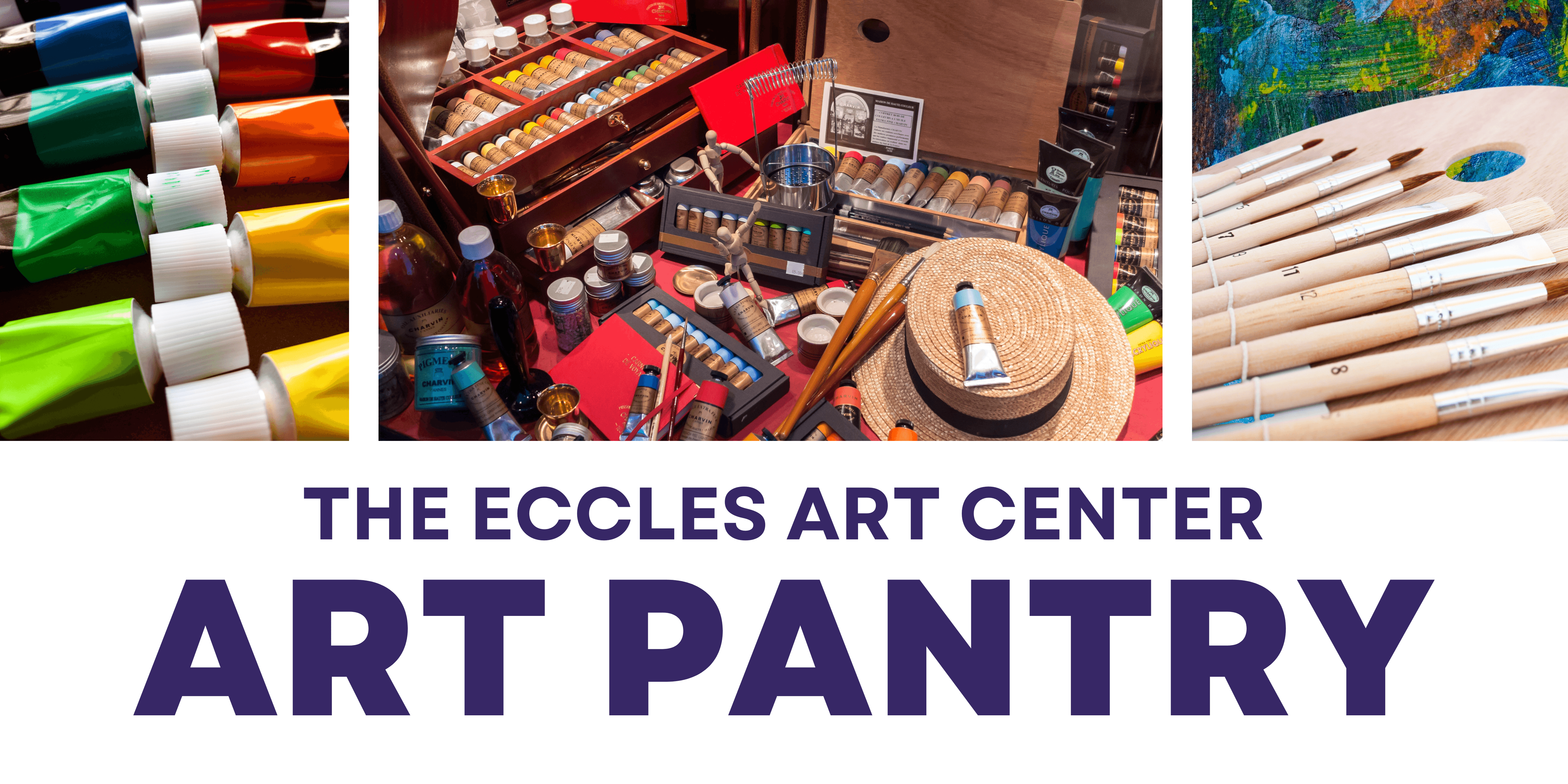 Opening November 30, 2023 at the Eccles Art Center
The Eccles Art Center will soon be launching the " EAC Art Pantry" - a space designed to provide complimentary art supplies to students, youth and those who are unable to afford basic art supplies. This pantry will be stocked with basic supplies, available to all ages, free of charge. 
*Children under 14 must be accompanied by an adult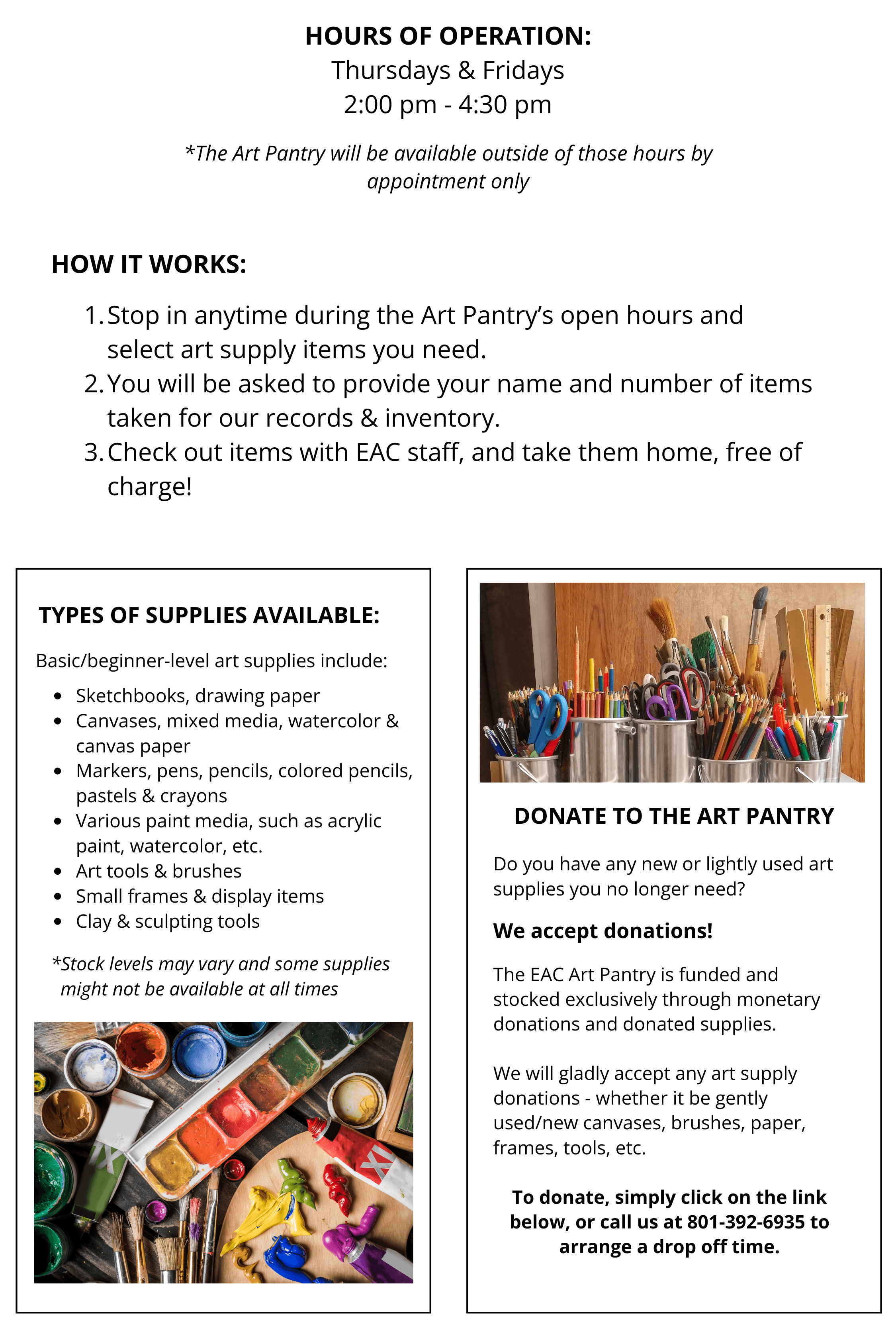 Have a supply suggestion? 
Fill out our online "Supply Wishlist" form by clicking here! 
---
Art Pantry FAQs
What type of supplies are available?
The Art Pantry will be stocked with basic "beginner level" art supplies, suitable for students & beginners just trying out a new art medium. This includes (but is not limited to) drawing materials, paper, canvases & sketchbooks, paints and brushes, art tools, etc. All supplies may vary in availability.
I'm an art teacher – can I get supplies for my students through your pantry?
Unfortunately, no. This pantry is designed for individuals, rather than bulk orders. However, students may come and pick up needed supplies for their classes, or for their own use at home!
Can I donate my used or new art supplies to you?
Yes! We will gladly take any new or lightly used art items. Contact us by calling 801-392-6935, or by using the contact form on our website, to set up a time to drop off your donation
What type of donated items do you accept?
As of right now, we will gladly accept any new or lightly used fine art supplies, such as painting supplies, drawing supplies, paper & canvas, instructional books, tools and framing supplies, 3D/sculpting tools and clay, etc. 
I want to visit the Art Pantry, but I cannot make it during the listed open hours. Can I stop by another time?
Yes, you can call us and schedule another time to stop by. *Visits outside of our open hours may be subject to availability.
Is there an age limit for visitors?
No, however children under 14 years old must be accompanied by an adult