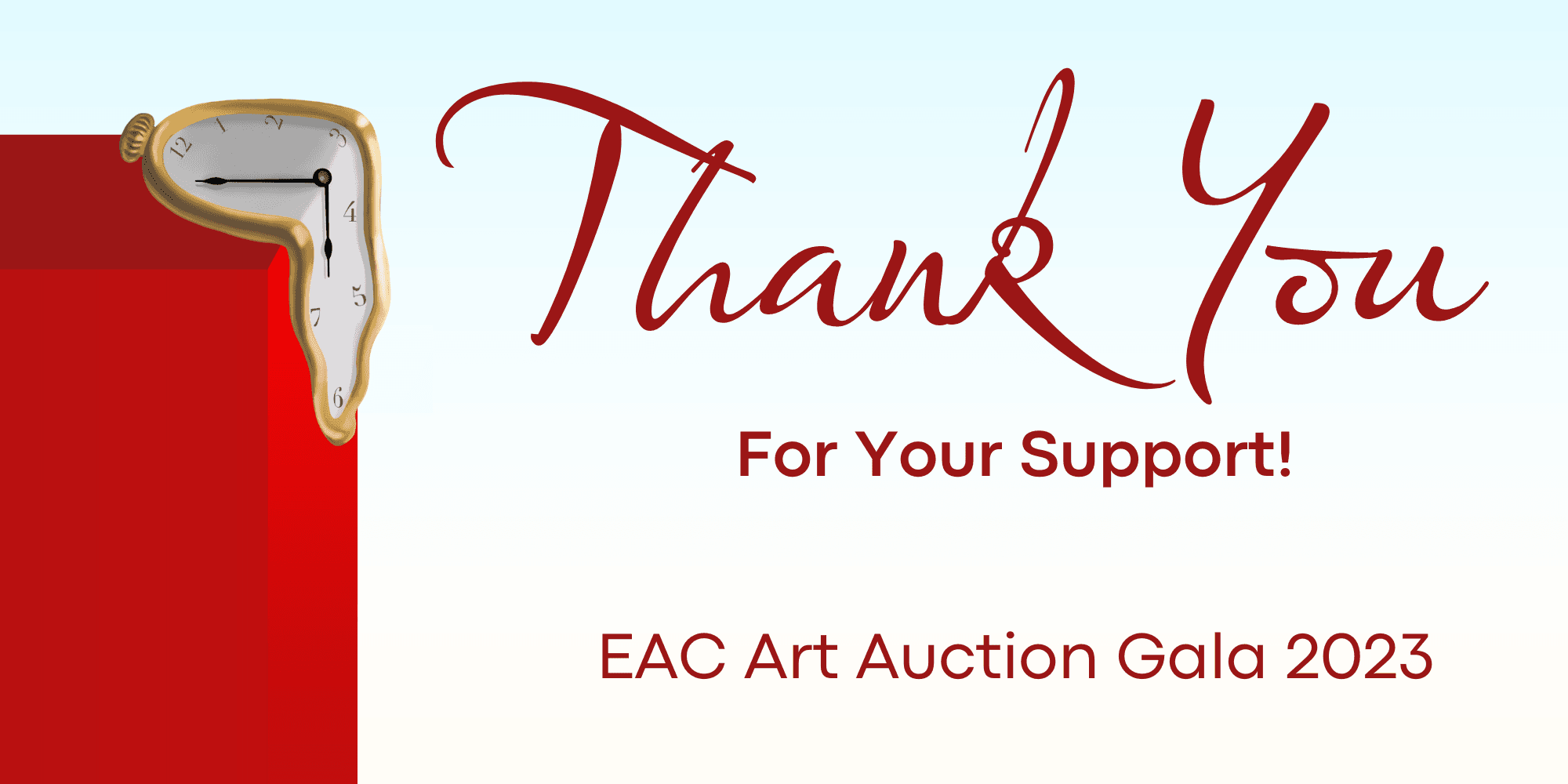 Thank you!
WHAT A SUCCESS! Thanks to all our loyal patrons, our annual art auction fundraiser was a great success. Every contribution was much appreciated. We are very happy to report that we met our fundraising goal for the year!
We especially want to thank our event sponsors, who gave so generously. Sponsors make an incredible difference, and we appreciate all they do.
We want to thank the live artists who created the fabulous pieces that were the core of our event.
Thanks to the vendors, artists, performers, and all those who made our live event so much fun. Over 500 people joined us to celebrate "Timeless", our 58th annual auction gala!
Thanks also to the EAC team who worked so hard and so long to make this event possible. It's a small but powerful group that always comes through. They're already working on our next project.
      Debra Muller
      Meredith Henderson
      Melissa Seamons
      Fernando Vera
      Travis Pate
Finally, I would like to take a few moments to recognize our major sponsors. They are listed below.
As always, my personal thanks to you. Your support helps us do what we do. It allows us to continue growing and enrich the lives of all we touch through art.
Watch for our next event – and mark your calendars for next year, April 13th, 2024! And be sure to stop by the Art Center if you have a chance. We would love to see you.
Thank you again,
Patrick Poce
Executive Director
Eccles Art Center
---
Our Sponsors: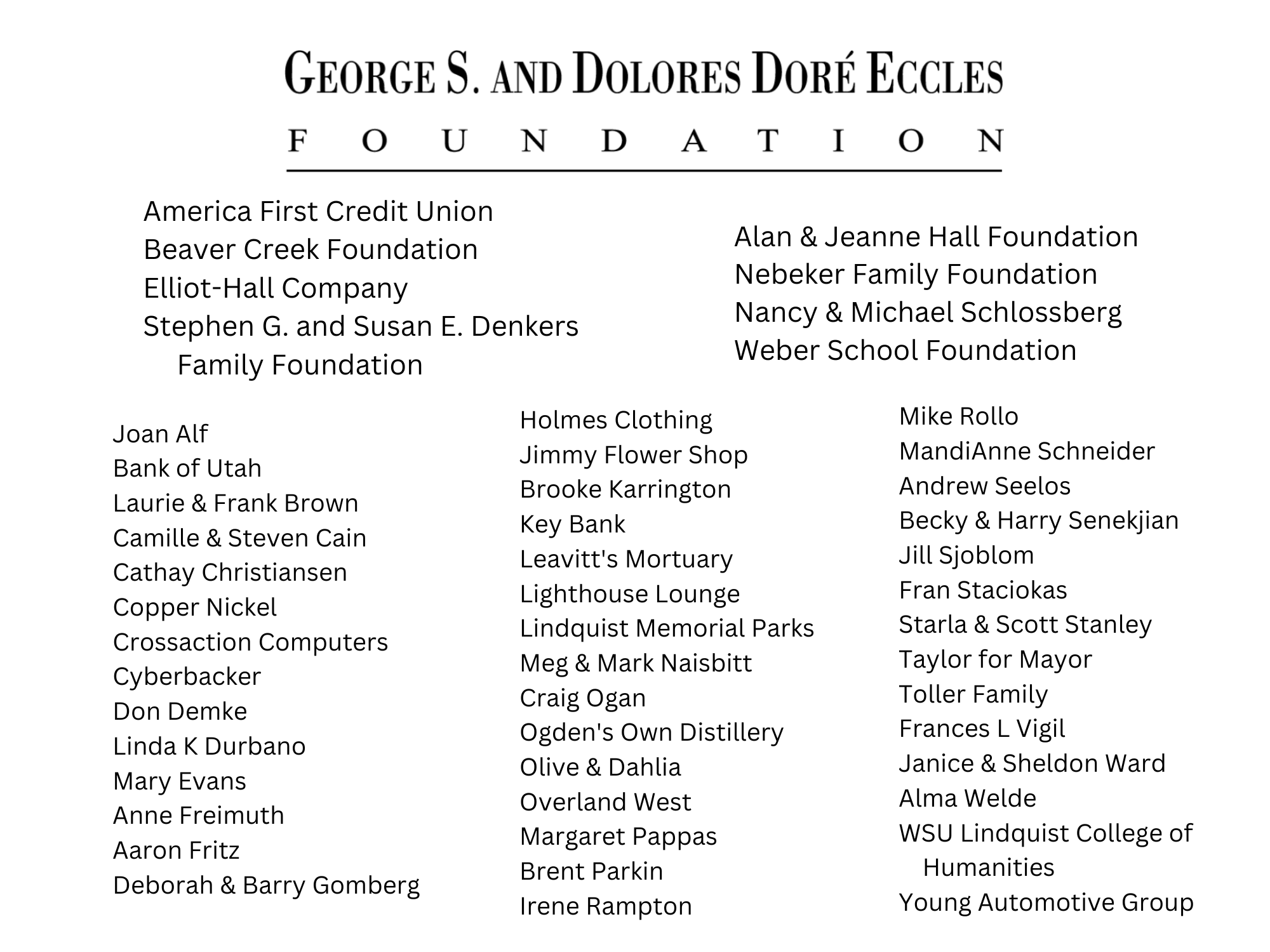 To view and download more photos, click the button below