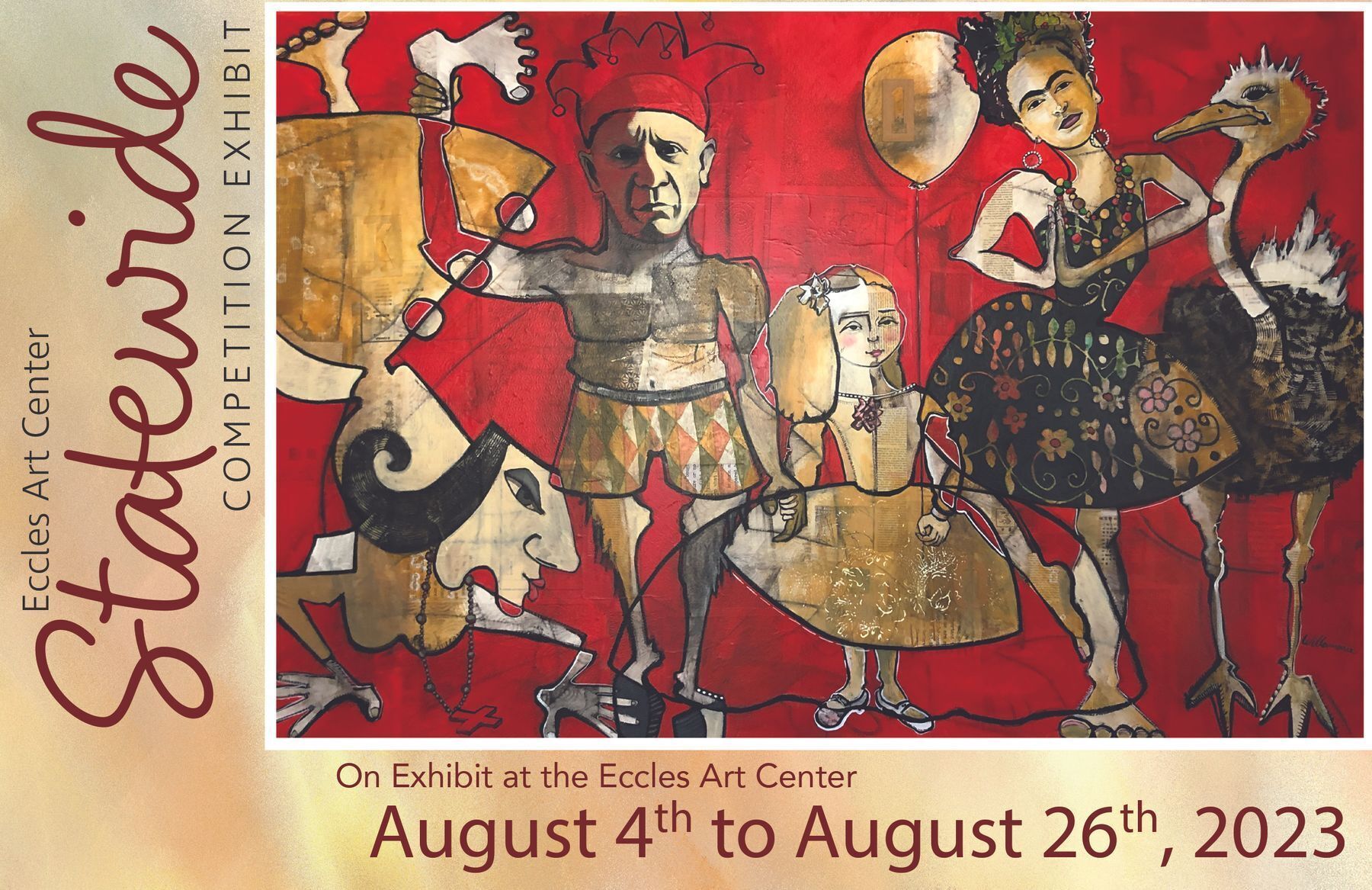 The Eccles Art Center, 2580 Jefferson Avenue, Ogden is hosting its 49th Annual Statewide Competition Exhibit during the month of August, 2023. This statewide competition was open all artists who presently reside in the state of Utah. Original works including paintings, prints, drawings, graphics, pottery, sculptures, and textiles were eligible for entry.  As this is a juried competition, only works accepted by the juror will be exhibited. Monetary awards will be posted at the artists' reception and online at www.ogden4arts.org by August 4th, 5:00 pm. 
A reception for artists, friends and the community will be held on Friday, August 4, 2023 from 5 to 8 p.m. at the Art Center, 2580 Jefferson Avenue, Ogden.
The bluegrass group "Ogden String Theory" will perform live during this reception in the Art Center courtyard. Chairs will be available for guests who would like to stop and listen!
The 49th Annual Statewide exhibit will be on display August 4, through 26, 2023.  Regular gallery hours are weekdays 9 a.m. to 5 p.m. and Saturday 9 a.m. to 3 p.m. We invite you to enjoy the David & Bertha Wall Mural on the EAC's performing arts building, the children's art yard, and the sculptures in our gardens during your visit.
Click the button below to view a virtual tour of this exhibit
49th Annual Statewide Award Winners
Statewide Competition Winners