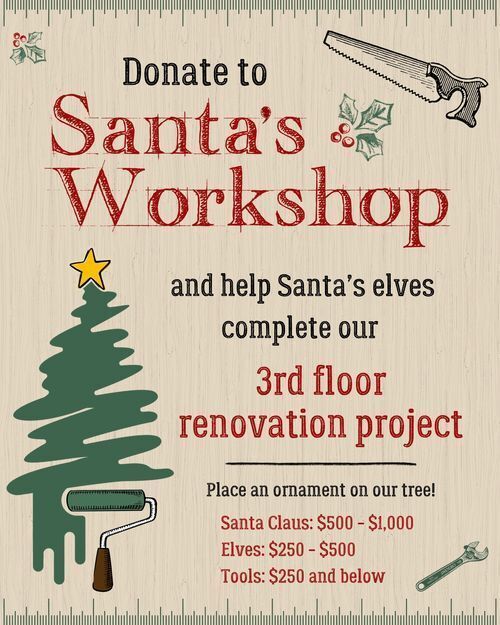 Help us complete our 3rd Floor Restoration project!
The Eccles home turned 130 years old this year! Over the last year, we embarked on a project to restore and remodel the third floor of this historic building, and we are just short of our fundraising goals to complete this project.
If you would like to assist in the preservation of this historical landmark, you can donate any amount by filling out the form below, or donate in person at the EAC. Any donation given will add an ornament to our Santa's Workshop tree in your name. 
Additionally, all donors will be able to track the progress of this project through the EAC's website and social media pages. You will receive updates on where your donations go, and what you personally helped to restore! Follow our live updates on renovation projects to watch your funds at work!
We'd like to thank you for the support we have received. Over the years you have played a huge role in our organization's success. We can't thank you enough for supporting us as a member and patron. We hope you will be interested in helping us to restore this historic building and Art Center back to its original glory this giving season!

---
Donate to "Santa's Workshop" 3rd Floor Renovation Project