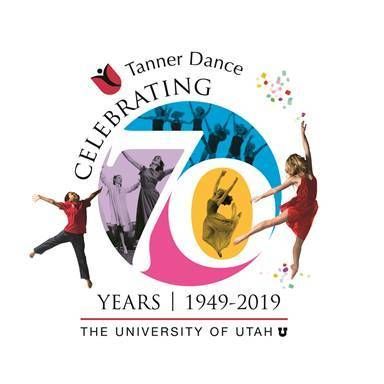 Nestled on a historic corner of 26th Street and Jefferson in Ogden, Utah is the beautiful Eccles Fine Art Center where Tanner Dance has our Ogden satellite dance classes. The University of Utah Tanner Dance program is home to the internationally renowned Children's Dance Theatre as well as many programs that feature meaningful and impactful experiences for children in the arts.

The Virginia Tanner Creative Dance Studio program offers classes for ages 18 months through adult in creative dance, ballet, hip-hop, visual art and adaptive needs dance. The Ogden satellite class, held weekly on Tuesday afternoons features creative dance for ages Kindergarten through 2 nd grade.

In 1937, Virginia founded her Creative Dance Program, and in 1947, added a performing company called the Children's Theatre Dance Group. By 1949, she had renamed it Children's Dance Theatre.
Distinguished Modern Dance pioneer, Doris Humphrey, attended the first Children's Dance Theatre
concert, held in May 1949 at Kingsbury Hall. She watched in wonder and at the end of the evening
commented, "Your children have left an indelible impression with me of true creative dance…Your
children offer a wonderful proof of the power of the young artist, guided wisely, untarnished by dogma or routine, nonstereotyped, and lovely. This source of fresh ideas in dance–art is a treasure house to which you have found the key."

More than 40 years after her death, Miss Virginia's vision for children persists. Another generation
dances onto the world stage, engaged in imaginative thought and spurred to action through the
methods she developed.
If you are interested in joining the Tanner Dance Ogden satellite dance class, please contact our office at 801-581-7374 or Studio Director, Joni Wilson at 801-587-3654.