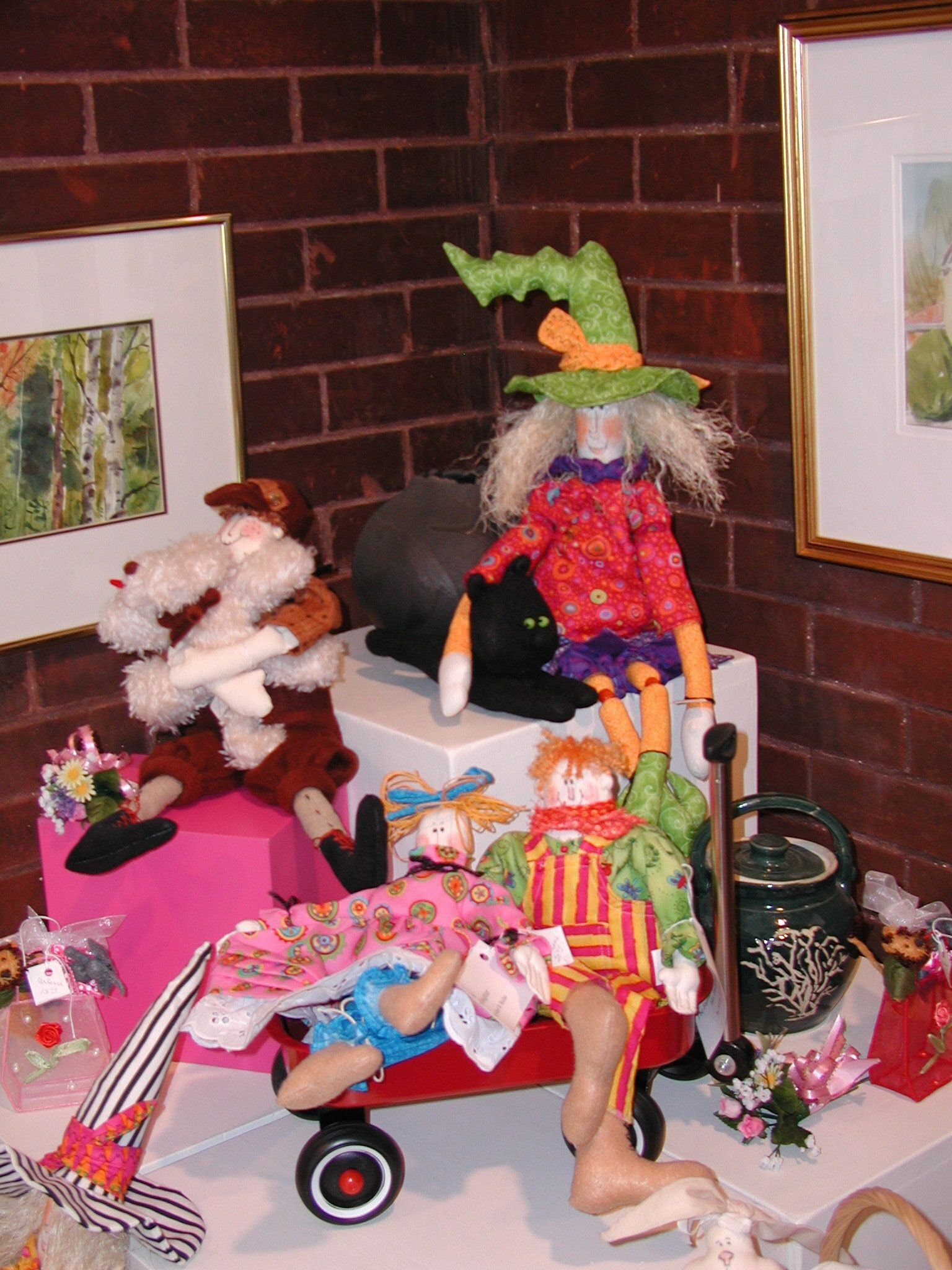 The Eccles Art Center staff is planning to add a Kinetic Wind Sculpture to the art center's garden's in memory of longtime member and volunteer.  The donations that the center has received in her memory will be used for this addition.
Arlene Bachman Muller was a daughter, wife, mother, teacher and artist.  She was raised in Ogden by her parents Milton K and Marianna Stratford Bachman (both deceased). She attended Weber State College to become an Elementary school teacher.  In December 1947, She married Paul William Muller.  Together they opened Paul's Pharmacy on 12th and Washington in Ogden as well as raising three children: Pauline Muller-Orton (deceased) Debra Muller and Curtis Muller (Jody Gold).  She loved her two Grandchildren: MandiAnne Orton Schneider (Ryan) and Zackery Paul Muller.
Arlene's artistry started as a childhood hobby of sewing.  During her years at Ogden High, she won a contest making toys for the Primary Children's Hospital.  Later she made and sold soft sculpture creations and dolls through Paul's Pharmacy.  After the pharmacy closed, her work was represented in the SLC Hilton's Wildflower Gifts and the Carriage House Gallery at the Eccles Art Center.  Arlene served as the volunteer Carriage House Gallery manager from 1981 to 2012.  A hallmark of an Arlene Muller doll or soft sculpture is the attention to detail, as she tried to make each work different from the others.
Arlene is known for her original design patterns.  Her patterns were published in "Peppermint Daydreams" through the Vanessa Ann Collection.
With her husband Paul, Arlene enjoyed traveling through the US, Europe, and Asia.  Her dolls also travelled and are found in collections in Idaho, California, Florida, Sweden, Italy and throughout Utah.