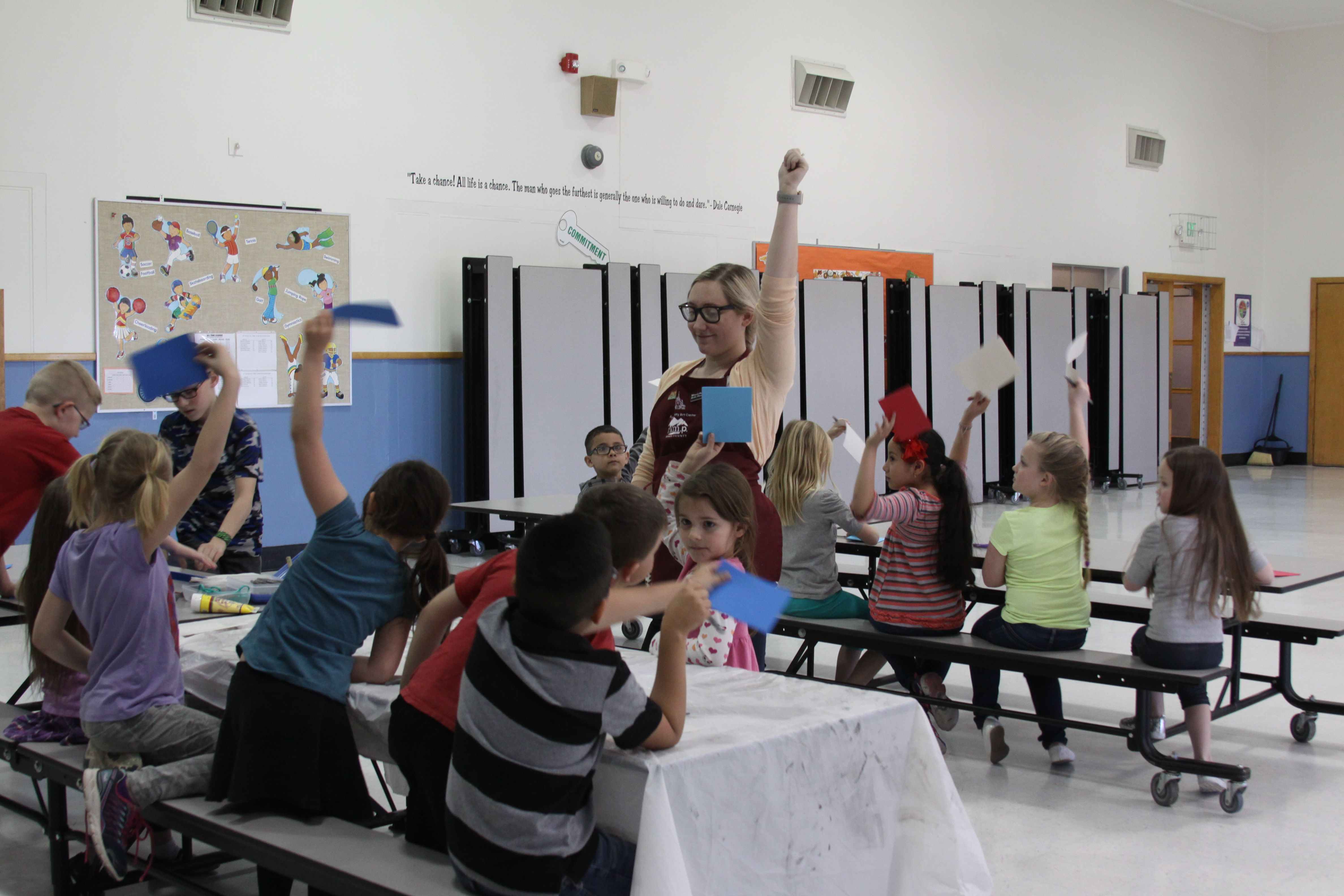 The arrival of Spring brings thoughts of renewal. In arts education, it is a time of achievement. Student exhibits, recitals and performances abound in April and May. Arts educators, see their students exceed and receive much deserved recognition. The Eccles Community Art Center (ogden4arts.org) and Bountiful Davis Art Center (bdac.org) are exhibiting the works of local students in April 2018. The public is invited to view these exhibits. I find students' art work impressive, creative and innovative. While professional artists have a distinct style, students are still exploring, testing themselves and their art supplies.
As I work at the Eccles Community Art Center with the on-site educational classes, a variety of summer camps and class information comes across my desk.
The Ogden Nature Center (www.ogdenanturecenter.org) has camps/classes for children ages 2 to 14. They sound so fun that I wish that I was a child again.
The Treehouse Museum (www.treehousemuseum.org/programs/) Family programs deserve to be reviewed for those with younger children and especially children learning to read. The Treehouse Museum is known throughout the western United States and is often a destination for many parents with young children. How great is it that it is located here. in Ogden, Utah.
Currently at the Eccles Community Art Center, I am working with artists and instructors to create art camps for children ages 7 to 11 years old. We have talked with the great people at Mad Science of Greater Salt Lake (greatersaltlake.madscience.org/)(. The Art Center will be a satellite classroom for their Mad Science camps in June and July. Later in April, ECAC staff will be meeting with a performing arts instructor about establishing a children theatre camp for the summer. Watch the Art Center's website and/or Facebook page for information.
Were you aware that the Eccles Art Center offers classes for lifelong learners. The Center's lifestyle arts classes are popular and include Tai Chi, and Yoga. The center has teachers that offer performing arts classes such as African and Middle Eastern dance that are fun as well as a way to get up and moving. Watercolor, oil painting and artists workshops are also a part of the curriculum.
For many arts educators, their time of renewal is the Fall, when schools are back in session. The ECAC has a new arts educators that will assist with the center's outreach programs 'Arts to Go", " Arts in the Classroom" and many introduce new programs. Fall is the season that we continue our art discovery heading toward Spring and arts achievement.
Debra Muller
Associate Director Eccles Community Art Center
Folk Arts Chair of the Ogden City Advisory Art Council