Basic Art for Children - Session II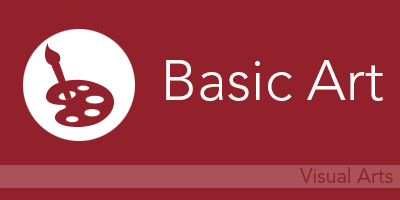 This art program is designed for artists ages 10 and up. It is a beginning level art class that is designed to be fun and structured. This course offers students the foundation of basic drawing and painting skills and the ability to explore various mediums such as graphite, charcoal, color pencil, watercolor and acrylic paint. Students will be taught the elements of art and the principles of design. While learning, they will be encouraged to develop and master techniques as well as a creative thinking process. Each session will vary in projects completed.
Instructor: Lori Thomas, artist. Lori is a certified Art teacher in Texas and Georgia. "I have taught art to all levels of children from preschool to high school for 16 years. I have a Bachelors of Fine Art and a Master of Education, both from the University of Texas in Arlington. I moved to Eden, Utah with my husband in June of 2016 from Fayetteville, Georgia and want to continue to encourage and teach children.
Students should bring a multi-media sketchbook 9x12. Other supplies will be provided.