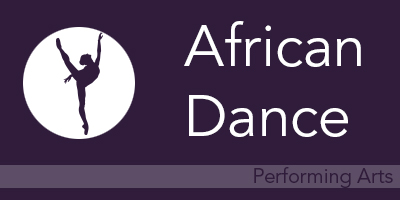 Introductory program of African dance taught in an invigorating atmosphere. Move with polyrhythm, which are the basis of African dance and many other popular dance forms, such as hip hop and stomp. Explore the cultural significance of these dances. African–based movement is a great aerobic workout and it is fun! No experience is necessary. Any age is welcome. (Children may take class if accompanied by a parent.)
Instructor: Déjà Mitchell, B.S., Modern Dance, Utah State University. She has studied African dance and drumming for over 15 years with numerous renowned teachers.
To register for this class, visit the related link below.