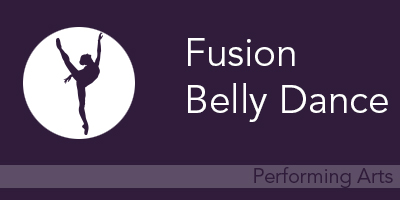 Learn the basic belly dance language. Feel sensual and strong. Fusion belly dance is a blend of styles and cultures--from India, to North Africa, to New York urban. A fun, full-body workout that will make you feel transformed. All levels and ages welcome.
Instructor: Deja Mitchell, B.S., Modern Dance, Utah State University. She has studied African dance and drumming for over 15 years with numerous renowned teachers.
To register for this class, visit the related link below.