Tribal Rhythm Drums - Advanced Drumming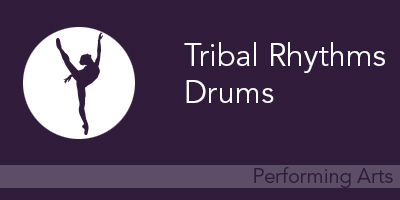 Explore the basics of drumming. Traditional African rhythms and djembe techniques will be taught. We will have a facilitated drum circle, so you can get playing and have fun!
High quality African drums (djembes) and instruments will be supplied for class use. Or you may bring your own to play.
Instructor: Déja Mitchell
To register for this class, visit the related link below.