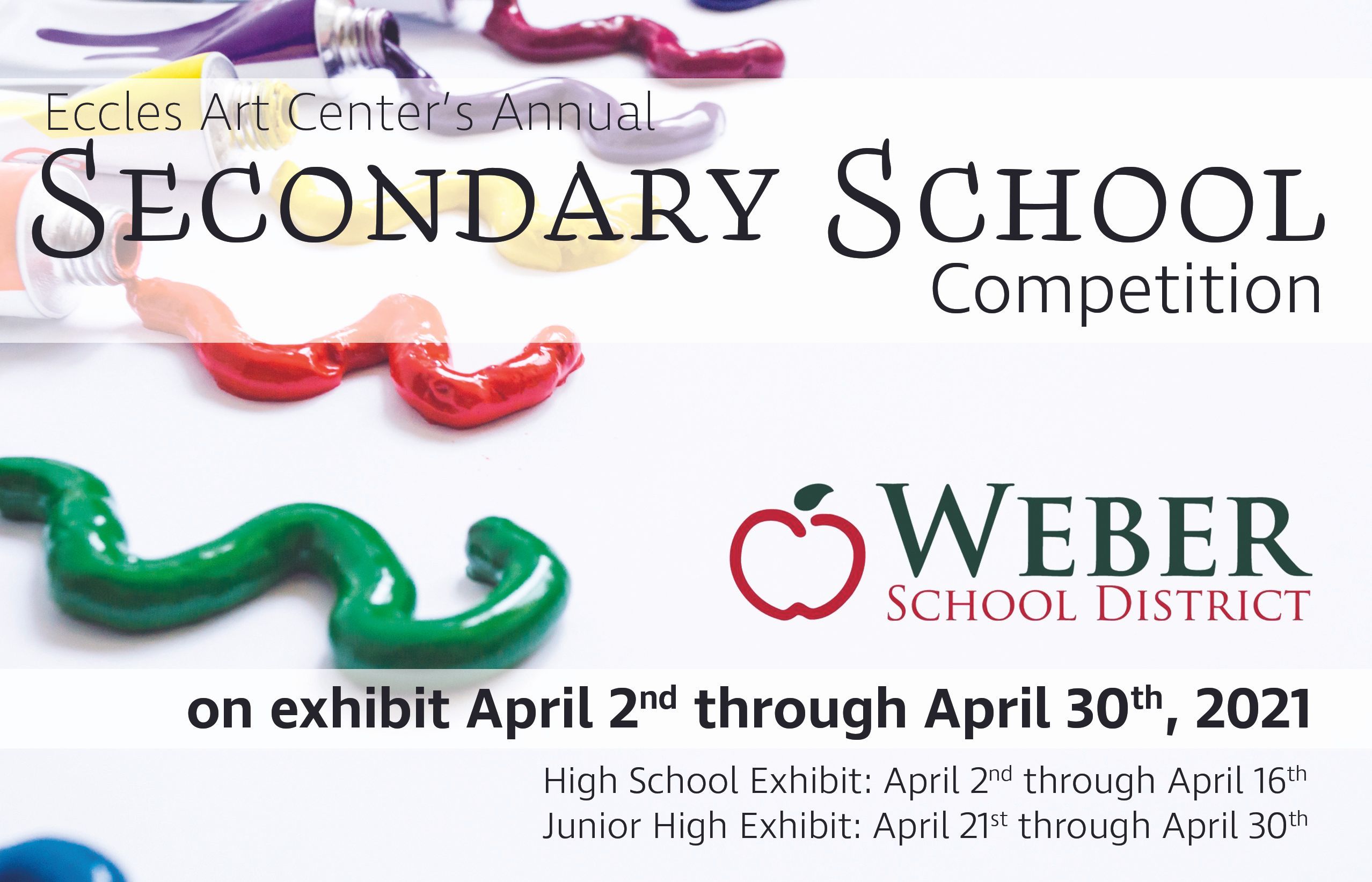 Selected art work created by the secondary students in Weber County School District will be featured at the Eccles Community Art Center, 2580 Jefferson Avenue, Ogden in the main gallery during April 2021.  The work of the High School students' work will be on exhibit April 1 through 16 with the work Junior High School students will be displayed April 20 through 30, 2021.  A reception in association with Ogden's First Friday Art Stroll is scheduled for Friday, April 2, 2021 from 5 to 8 p.m.   
The Carriage House Gallery will exhibit works by Huntsville artist: Gracie Songer.
Gracie Songer is a 20 year old self taught artist who was born and raised in Utah. She is inspired by her father and grandfather who are both professional fine artists. Gracie has done work in various mediums including graphic design, digital art, larger than life murals, watercolor, and oil paintings. Her work exudes a strong sense of light and shadow, which is the focus of most of her paintings. Gracie is constantly experimenting in different forms of art and grows in talent with each project she pursues. 
The staff of the Eccles Community Art Center invites you to visit these exhibits throughout the month of April.  Regular gallery hours are weekdays 9 a.m. to 5 p.m. and Saturday 9 a.m. to 3 p.m.  For information call us at 801-392-6935 or visit our web site at www.ogden4arts.org