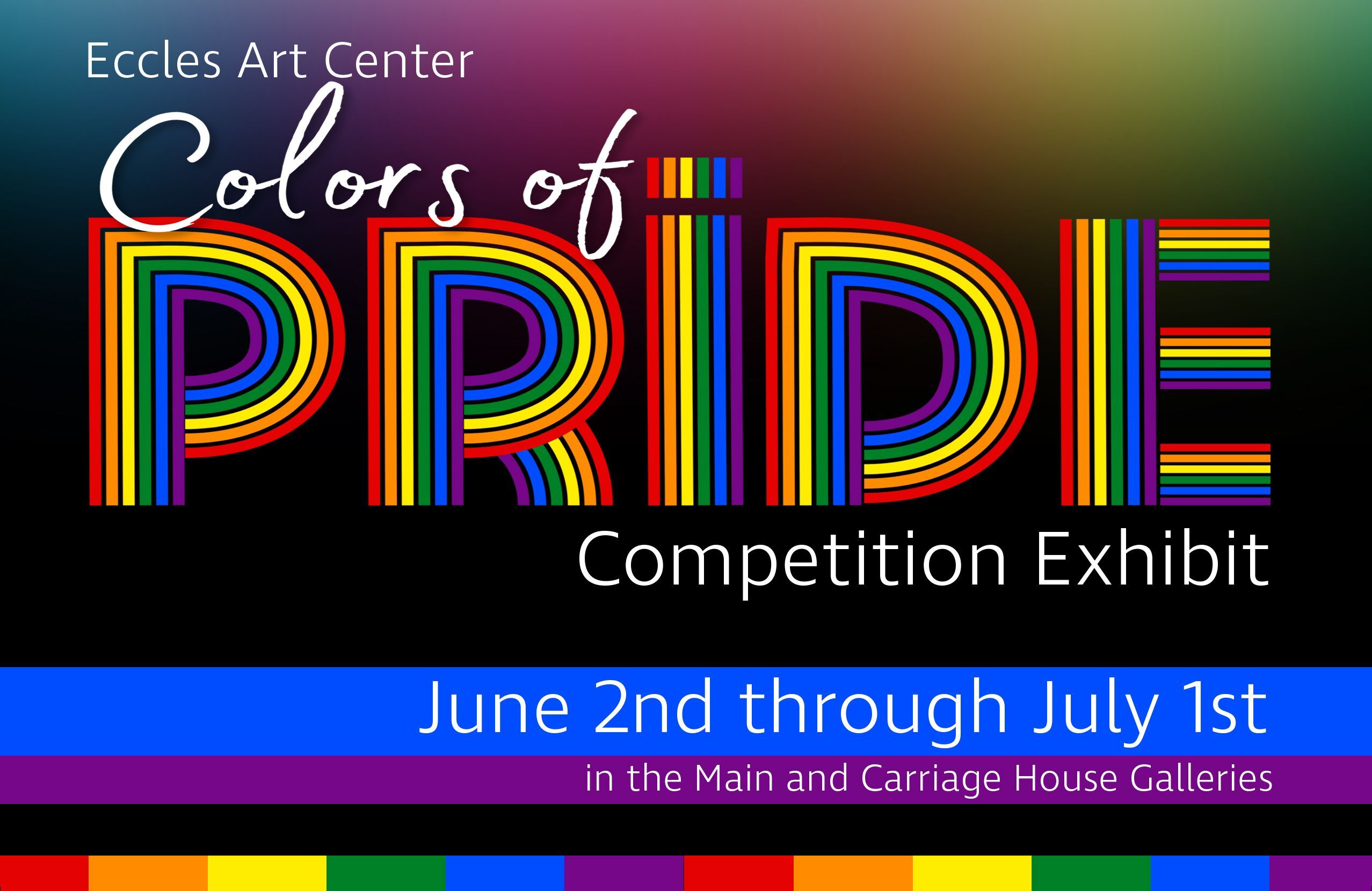 This June, the Eccles Art Center is proud to celebrate Pride Month. We support the coming together of artists and art appreciation, through the offering of this competition of shared creative expression. When the world is disheartening, a show of support and acceptance is all that someone needs to feel understood.
OPENING RECEPTION & EXHIBIT 
A reception for artists, friends and the community will be held on Friday, June 2, 2023 from 5:00 to 8:00 p.m. at the Art Center. Awards will be posted at the reception. The exhibit will continue through July 1, 2023.
AWARDS 
Best of Show: $500
Honorable Mentions (5 Total): $100
PICK-UPS 
Work not accepted must be picked up on or before June 3, 2023 between the hours of 10:00 a.m. & 3:00 p.m. 
Works accepted for exhibit and not sold must be picked up July 3, 2023 between the hours of 10:00 a.m. & 3:00 p.m. 
See LIABILITY section for insurance restrictions and storage charge notice. 
This project has received funding from Weber County RAMP, Ogden City, and is supported by the Utah Arts Council, with funding from the State of Utah and the National Endowment for the arts. 
---
Competition Winners
---
Click the button below to view a virtual tour of this exhibit