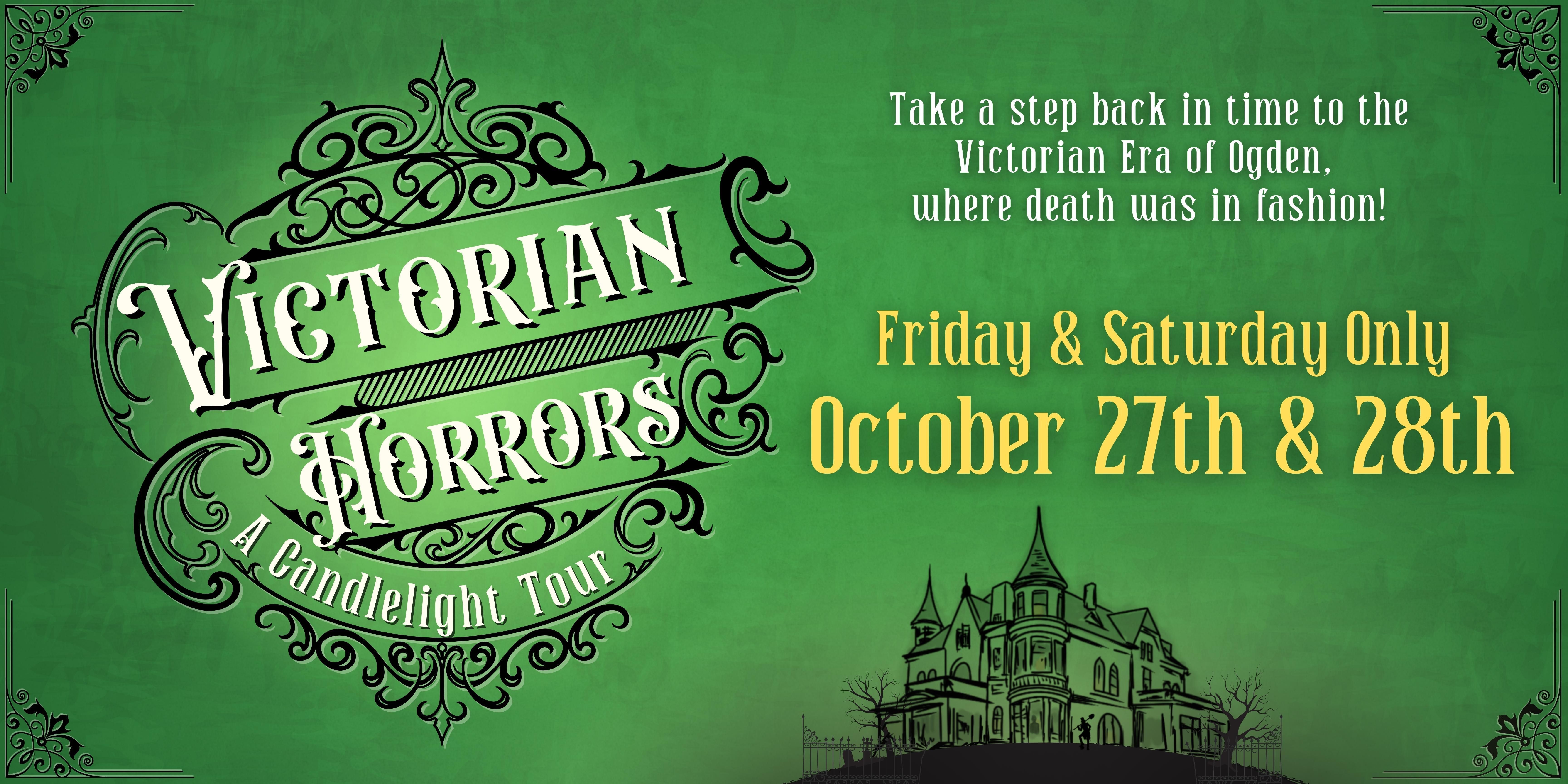 Why was death so prevalent in Victorian minds? Why was the Victorian era so full of elaborate burial rituals and events, and how did morbid Victorian culture transform our world?
Learn the answers to these questions and more by stepping back in time on the Victorian Horrors Candlelight Tour! Walk the halls of the historic Eccles mansion and experience Ogden's Victorian Era. Spend an evening immersed in a world of elaborate funerals, mourning rituals, spiritualism, seances and grave robbery, and learn why preparing for death was such a large part of Victorian life.
EVENT INFORMATION:
Friday, October 27th, 6:30 – 9:30 pm (one tour per hour)
Saturday, October 28th, 6:30 – 9:30 pm (one tour per hour)
*Sign up for a set tour time below. Each tour will run approximately 45 minutes.
Ages 14 and up only
Please note that this tour will require you to climb or descend several staircases. Unfortunately due to the historic status of the house, there is no elevator available. Please plan accordingly – if you are not comfortable climbing several stairways, this tour may not be for you. 
This is a candlelight tour – meaning it will be dimly light by candles only. Each guest will be given a battery-powered candle to help guide their way. 
Tour groups will be limited to 14 people max per tour. 
LOCATION:
     Eccles Mansion (Eccles Art Center)
     2580 Jefferson Avenue
     Ogden, UT 84401
     *Street parking and/or parking lot located East of the main house
     *Entry through the WEST SIDE ENTRANCE ONLY of Main House. 
TICKETS:
     $25 per person
     $20 for EAC members (contact us directly at 801-392-6935 for member discount code)
 
TICKETS WILL BE AVAILABLE FOR PURCHASE BELOW ON
OCT. 4th AT 9:00 AM