This November, the Main Gallery will feature an invitational exhibit of works by Utah artists.  The Carriage House Gallery will display the works of Ogden artist Karen Thurber. A reception for the artists and an evening of holiday shopping is planned for Friday, November  3, 2017 from 5 to 8 p.m. The exhibits continue through November 22, 2017.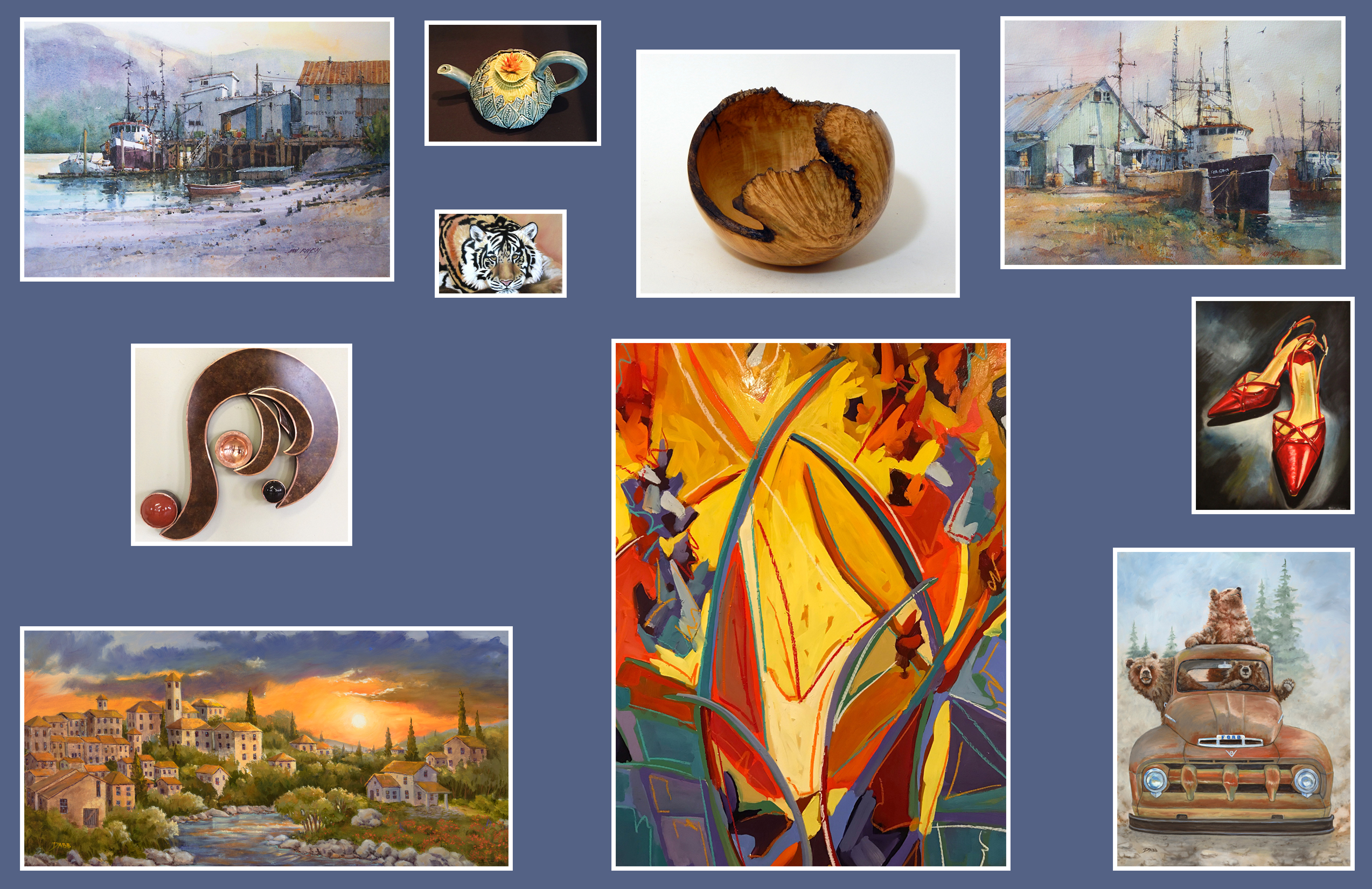 Eccles Community Art Center's Director, Patrick Poce indicates "the Main Gallery exhibit will bring together a collection of work by Northern Utah artists."  Contemporary, abstract, realistic and assortment of other styles as well as three-dimensional works will be gathered for the viewers enjoyment.  The artists which accepted the invitation include painters: Joe Burgess, Keith Dabb, Michelle Emery, Aaron Fritz, Doug Fullerton, Jerry Hancock, Patti Hansen, Cara Koolmees, Shanna Kunz, Helen M Lauritzen, Kathy Barnett Ostberg,  Ian Ramsay, Darla Roberts, Jake Songer, sculptor: Mike Gardner, wood artist: Curtis Fuller, teapot artist Victoria Acoba and jewlry/stained glass artist: Jennifer Ronayne.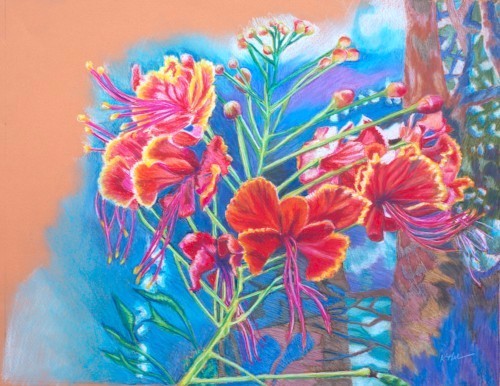 Along a Kauai Trail by Karen Thurber
Karen Thurber began creating  art at a young age supported by her father painter and graphic artist, Sidney Shlak.  Together, they attended classes at the Samuel Fleisher School of Art, Philadelphia.
Karen Thurber reflects " In recent years, I have gravitated towards botany, painting and drawing flowers and plants in a manner that brings the natural world  indoors rather than  classic still life.  I paint exclusively from my own photographs, mostly from botanical gardens and discoveries from recent travels to Hawaii, New Zealand, Tahiti, Spain, France, Mexico, and the continental U.S.  I also have a fondness for birds, when I'm fortunate enough to capture an occasional good photo from which to paint." 
Karen returned to art after retiring in 2012 from  a successful career in public service.  She continues her public service by volunteering.  She currently a volunteer and donor to the Cottages of Hope.
Visit the Eccles Community Art Center and its galleries this November. Main galleries hours are Monday through Friday 9 a.m. to 5 p.m. Saturday 9 a.m. to 3 p.m. Carriage House Gift Gallery hours are weekdays 10 a.m. to 5 p.m. and Saturday 11 a.m. to 3 p.m. The art center will be closed on November 23 through 27, 2017. For more information, call us at 801-392-6935
South Bend Cannery by Ian Ramsey

North West Dock by Ian Ramsey

San Francisco by Mike Garner

Red Leather Luminani by Kathy Barnett Ostberg

Joy Ride by Keith Dabb

Quiet Sunset by Keith Dabb

Donna's Still Life by David Jackson

Treasures of Winter by David Jackson

Close to Heaven by David Jackson

Jet by Aaron Fritz

Slackwater by Cara Koolmees

Focus by Darla Roberts