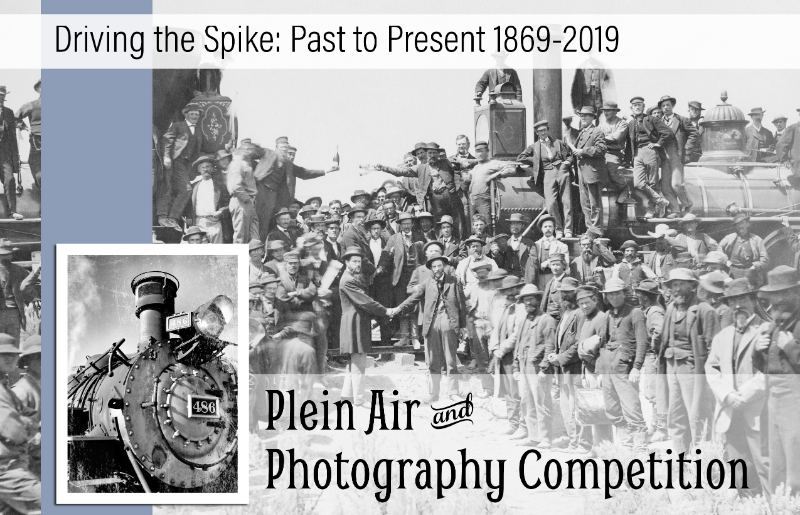 DRIVING THE SPIKE: Past to Present 1869 to 2019 PLEIN AIR COMPETITION

The Eccles Art Center, 2580 Jefferson, Ogden will exhibit themed paintings created "En Plein Air" and themed photographs during June 2019 in the Main and Carriage House Galleries.  A reception in association with Ogden's Art Stroll will be held on Friday, June 7, 2019 from 5 to 8 p.m.   The competitions, reception, and exhibit have received funding from the Spike 150 Celebration through the Utah Department of Heritage and Arts, from Weber County RAMP, and from Ogden City.
The Eccles Art Center's Plein Air exhibit is competitive; open to regional artists, professionals and amateurs, interested in create works outdoors, on-site not in a studio.  The exhibit will include original works painted between May 28 through June 2, 2019.  The center's "Driving the Spike: Past to Present 1869 to 2019 Plein Air Competition boundaries are set to pay tribute to Ogden's Railroad legacy and history. Patrons and art collectors are invited to view these freshly painted works or add one to their private collection.
The Eccles Art Center's themed Photographic Competition again pays tribute to Ogden's Railroading legacy.  The photography included in the exhibit will depict trains, track and the buildings of Ogden and Promontory, Utah which were built due to the influence of the Transcontinental Railroad and/or modern railed transportation.
One Best of Show and four honorable mentions will be presented in the Photography Category with first, second and third place monetary awards presented in both the professional and amateur divisions of the Plein Air category of "Driving the Spike: Past to Present 1869 to 2019".  Awards will be posted for the art stroll reception.
For those interested in David Eccles association with Ogden's railroad history, excerpts from a David Eccles biography will be included throughout the exhibit.
The staff of the Eccles Community Art Center invites you to explore railroad history while viewing the paintings and photographs of Driving the Spike: Past to Present 1869 to 2019.   Works will remain on display through June 29, 2019.   The center is open weekdays 9 a.m. to 5 p.m. and Saturday 9 a.m. to 3 p.m.  For information call us at 801-392-6935
Award Winners in the Professional Category
First Place - "Next in Line" by Allen Brockbank
Second Place - "Hitched" by Eric Zschiesche
Third Place - "The Stock Yards" by Don Miskin

Award Winners in the Amateur Category
First Place - "Travel in Color" by Amber Healy
Second Place - "A View of Jupiter" by Rebecca Smith
Third Place - "Engine 4436" by Cyan Schatz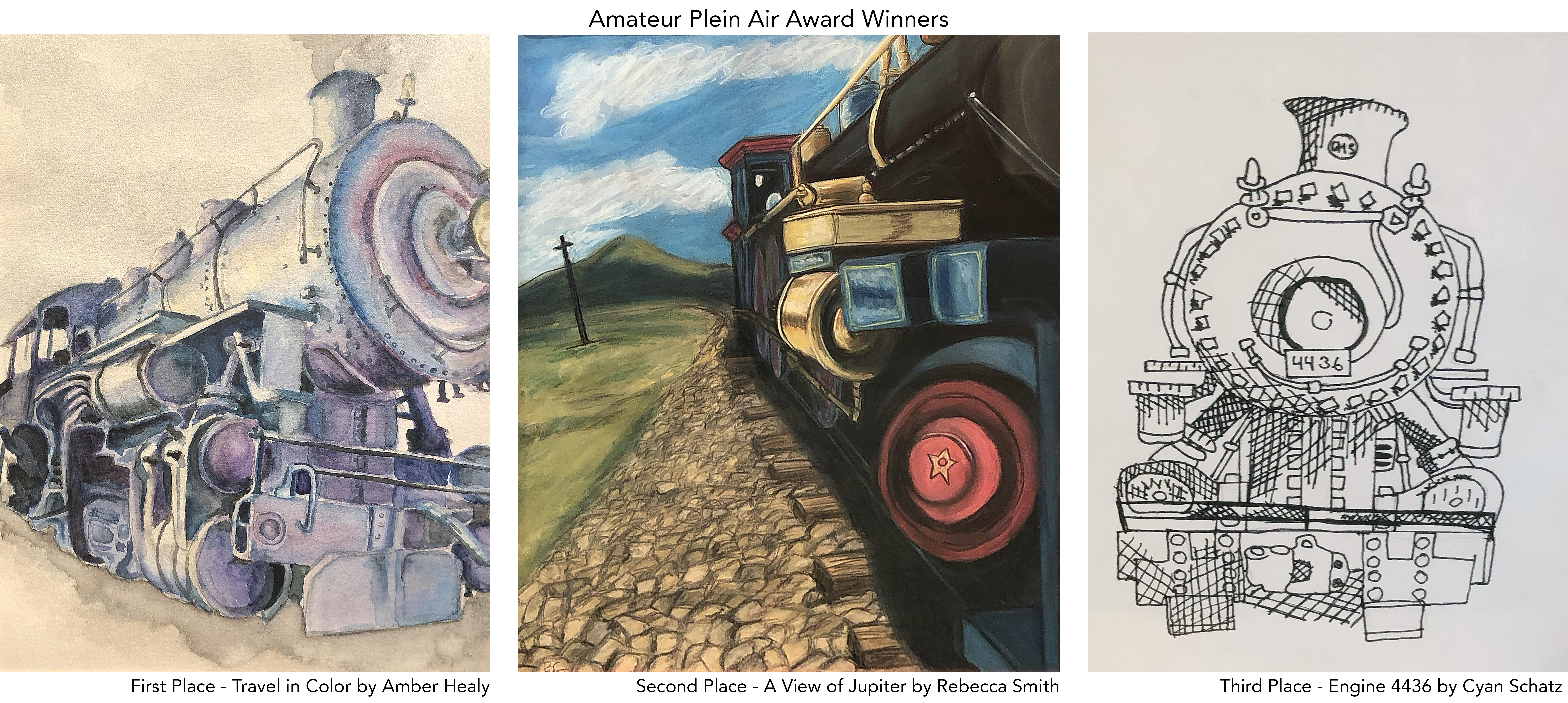 Award Winners in the Photography Category
Best of Show - "Jupiter Meets No. 119" by Deniane Kartchner
Honorable Mention - "Engine 119" by Susan Cramer Stein
Honorable Mention - "Locomotive No. 119" by James F. Reynolds
Honorable Mention - "After the Wedding" by Deniane Kartchner
Honorable Mention - "Efforts" by Dan Bauer