Daren Wilding Exhibit
September brings new artwork to the Eccles Art Center, 2580 Jefferson Avenue, Ogden in both the Main and Carriage House Galleries.  The Main Gallery will feature the wildlife and landscape paintings of Daren Wilding of Willard and the potter of John Paul Ryan of North Ogden.  The Carriage House Gallery will feature the work of Ogden watercolorist, Gary Baron.  A reception for the artists and public is scheduled in association with Ogden's Art Stroll on Friday, September 7, 2018 from 5 to 8 p.m.  The exhibits will remain on display through September 29, 2018.

Wilding's paintings are a reflection of his love for nature and especially nature of the Western United States.  He spends hours painting as well photographing reference scenes he wishes to paint.  "You have to do the research," Wilding states, "You get to do the research; it's part of the fun!"
Wilding lives in the shadows of the Wasatch Mountains.  He is an art teacher at Weber High School where he has been a creative influence on his students including John Paul Ryan.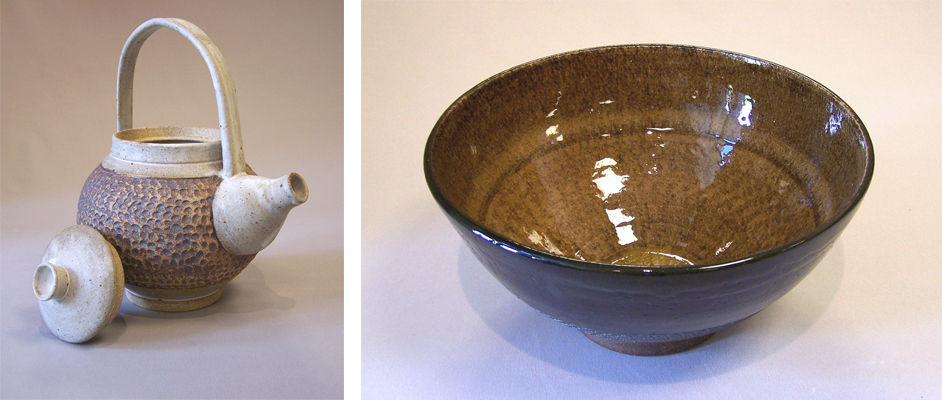 Ryan says "I am a potter.  My love for art started at Weber High School.  Every day after school I spent hours in the pottery room working on my craft.  I loved the idea of making something that would last forever.  I loved how every little would get captured in the clay and how I was a part of each piece.  I experimented with form and texture and through the experimentation I was able to add personality and character to each piece I created."
Ryan received Utah's Sterling Scholar Award in Art.

Baron experiments with watercolor techniques while painting and teaching.  A popular teacher of an adult watercolor workshops at the Eccles Art Center, Baron exhibits a crisp control of the watercolor medium.
Baron has most recently had works accepted in the Eccles Art Center's Plein Air and 44th Statewide Competitions.
The Art Center's regular gallery hours are Monday through Friday 9:00 a.m. to 5:00 p.m. and Saturdays 9:00 a.m. to 3:00 p.m.  Admission to exhibits is complimentary.