125th Anniversary Celebration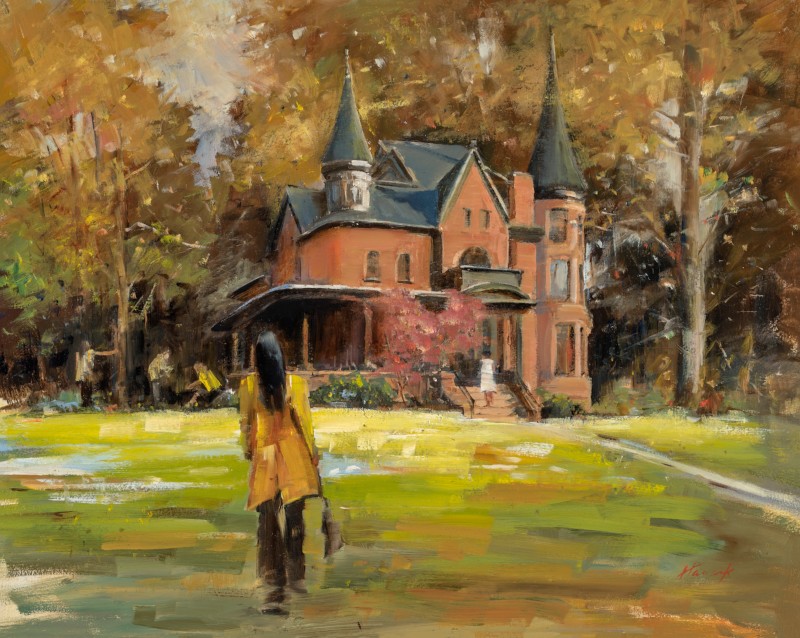 Eccles Art Center painting by Jerry Hancock
The Eccles Art Center is housed in a Victorian mansion that was built in 1893, and in 2018, celebrates its 125th anniversary as one of Ogden's most iconic structures.
The David Eccles family purchased the home in 1896 and resided in the mansion for many years. Since 1959, the house has been used as a community arts and cultural center.
If an inventory were taken of Ogden's most valuable community assets, the Eccles Art Center would be classified as a "Crown Jewel."
In celebration of both this beautiful structure and its legacy of artistic contribution to Northern Utah, we seek your support at a day-long community event filled with live performances, art exhibits, kids activities, a plein air competition, mansion tours, food trucks, an art "yard sale" vendors, and more.
The 125th Anniversary Celebration of the Eccles Art Center building will be held on Saturday, August 25, 2018 from 1:00pm until 7:00pm. 
---
Click HERE to apply for a booth!

---
Click on the following image to download a guide to sponsorship opportunities.