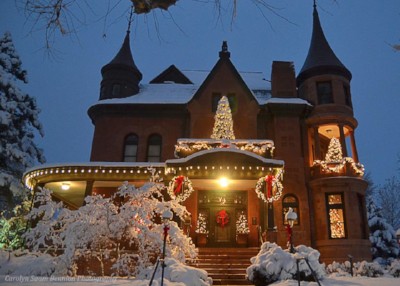 Join the ECAC staff, ECAC's neighbors, and Volunteers from the Weber Heritage Foundation for a family–friendly celebration of the holidays!
Make & Take Children's Arts & Crafts such as designing ornaments and cookie decoration, selfies with Santa, and other favorite photo opportunities. Bring your camera to capture the beauty of the holiday lights, enjoy tasty treats and peek at the Holiday Decorations in Houses in and about the Historic Jefferson District: 
The Pingree Mansion, 2604 Jefferson, owners: Rebecca & Nate Sato,
Wilkerson Home, 2563 Jefferson Avenue, owner: Sue Wilkerson,
The Spencer Hyrum Eccles Home, 2555 Jefferson Avenue, Ogden, owner; Debra Peterson
The Eccles Community Art Center, Historic home, Ballroom, Carriage House, 2580 Jefferson Avenue,
Ogden Symphony and Ballet, 638 26th Street.
Build our program into your holiday traditions and reserve this special Saturday for both adults' and children's activities. Donations of $10 per individual or $20 per family (including supervising adult) will be collected at the door.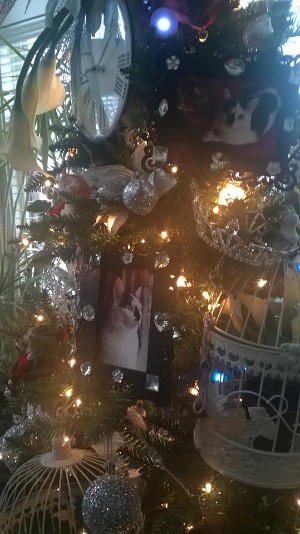 Start or finish your holiday shopping in the Eccles Community Art Center. Fun, artful gifts may be found at the ECAC's Carriage House Sales Gallery, which provides an excellent opportunity to "buy local" and support the arts in our community as well as find gifts suitable for even the most challenging on your list.
The ECAC staff invites you to add this to your bucket list for this years holiday celebrations.