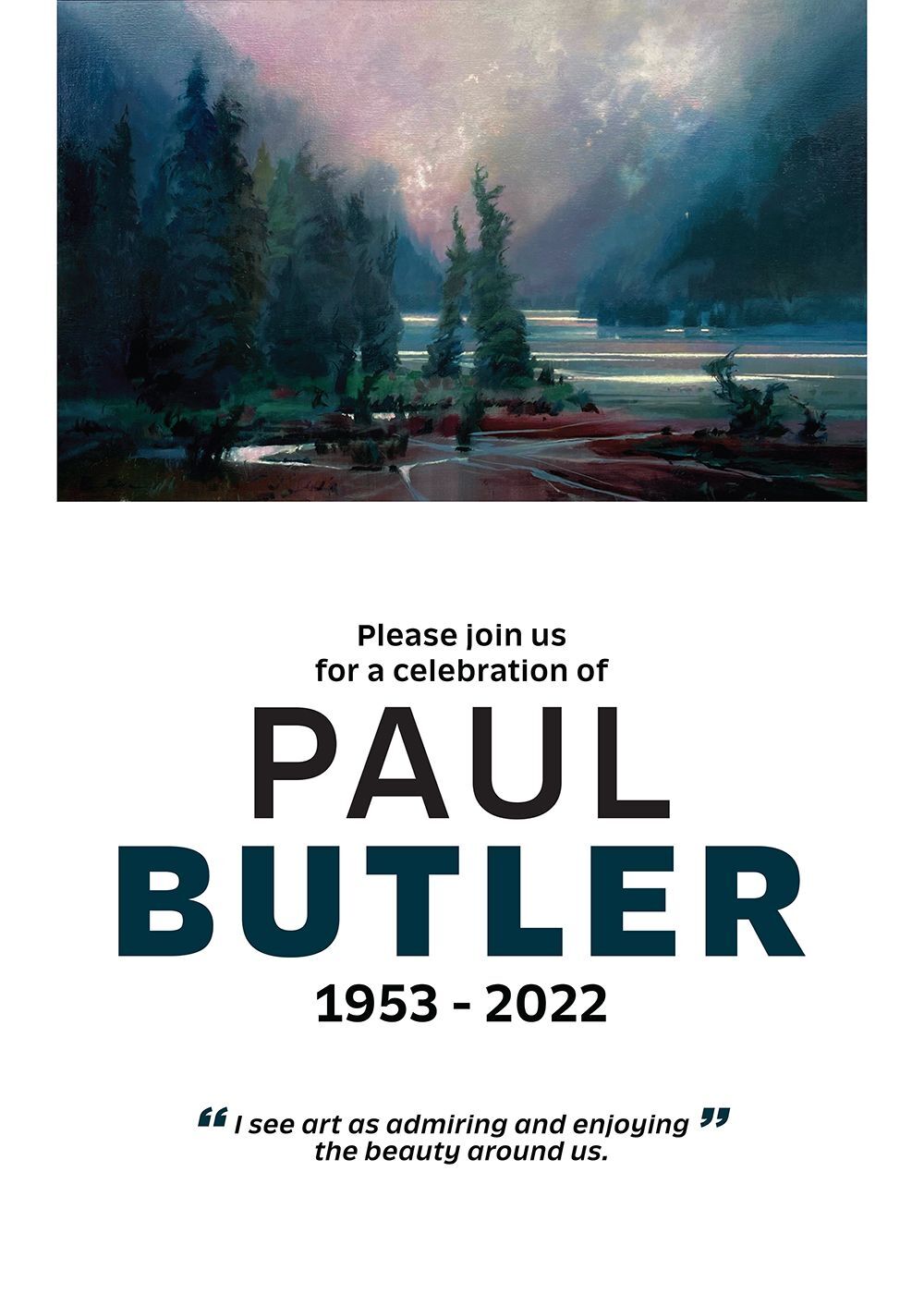 Paul Butler Jr. and Brett Butler cordially invite you to join them in
celebrating the life of their father, artist Paul Butler.
October 8th, 2022, 1:00 - 6:00 PM
ECCLES ART CENTER
2580 JEFFERSON AVENUE
OGDEN, UT 84401
A Memory Share will be held at 4:00 PM.
Light refreshments will be served.
A premier exhibition of art will be available for purchase.
A selection of Paul's works will be on display
and available for purchase at the Eccles Art Center
through the month of October.