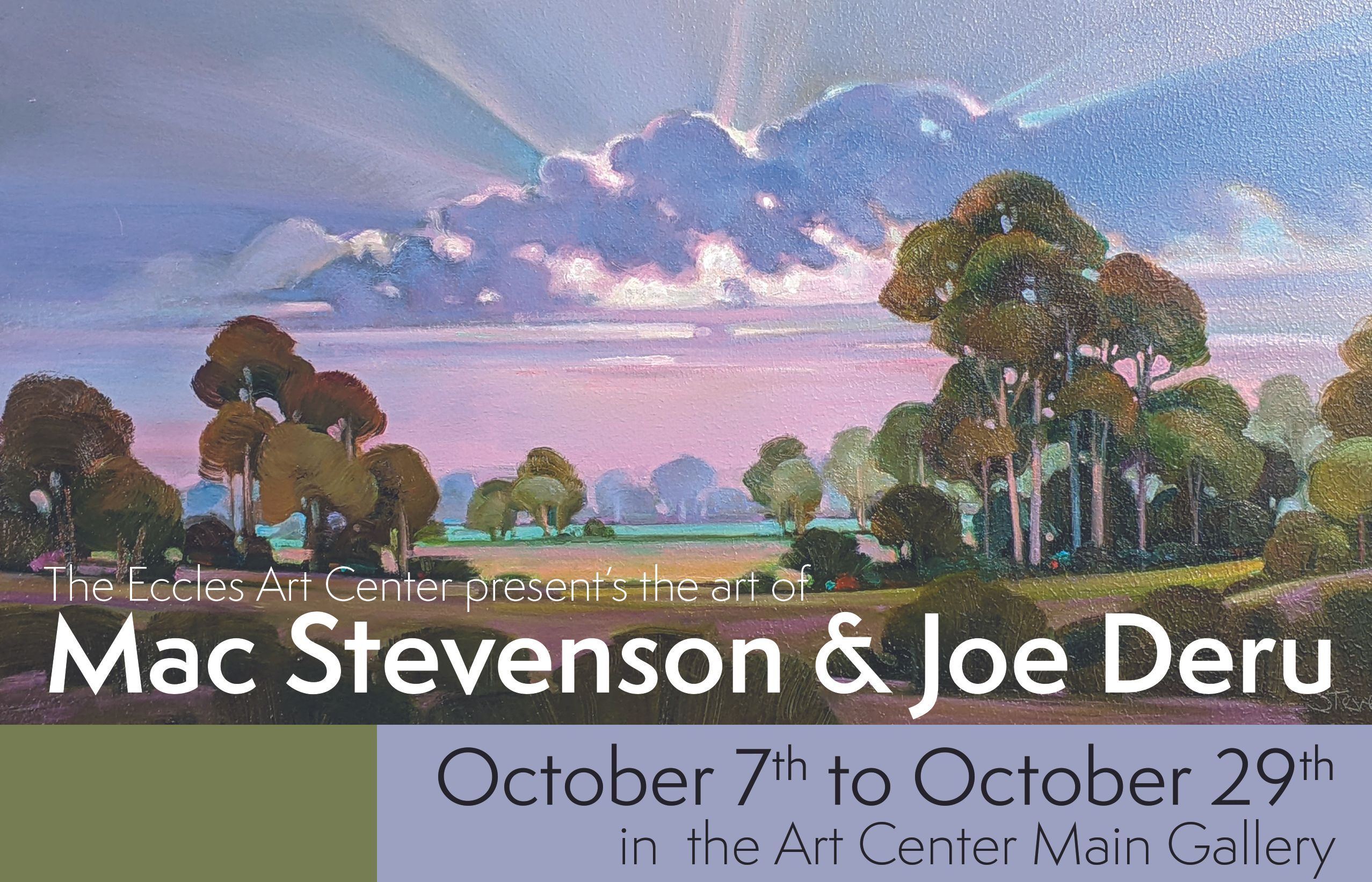 ---
Paintings by artist Mac Stevenson and the woodworks of "Windfall Wood" artist Joe Deru will be on display in the Main Gallery during the month of October, 2022. A Memorial exhibit of works by late artist Paul Butler will be on display in our Carriage House Gallery. 
A reception for the artists and community is scheduled during the First Friday Stroll, October 7, 2022 from 5 to 9 p.m. Exhibits continue through October 29, 2022.
A VIRTUAL TOUR OF MAC & JOE'S WORKS MAY BE VIEWED BY CLICKING THE BUTTON BELOW.
---
Mac Stevenson is known for his landscapes with brilliantly, colored skies and clouds, and they will be included in this exhibit. Stevenson exhibits locally in Gallery 25 on Ogden's historic 25th street. His work is represented nationally in galleries in Milwaukee, Wisconsin, and New Buffalo, Michigan.
Joe Deru with his "Windfall Wood" art turns a variety of wooden vessel into three dimensional art forms with a satiny finish. His bowls and vases often incorporate the blemishes, cracks or holes of the wood along with its live edge to create unique works with a radiant beauty.
Paul Butler (1953 to 2022) was a local painter and photographer. The quote that Paul's sons wished to share is "I see art as admiring and enjoying the beauty around us." A selection of Paul's works will be on display and available to purchase at the art center through the month of October.