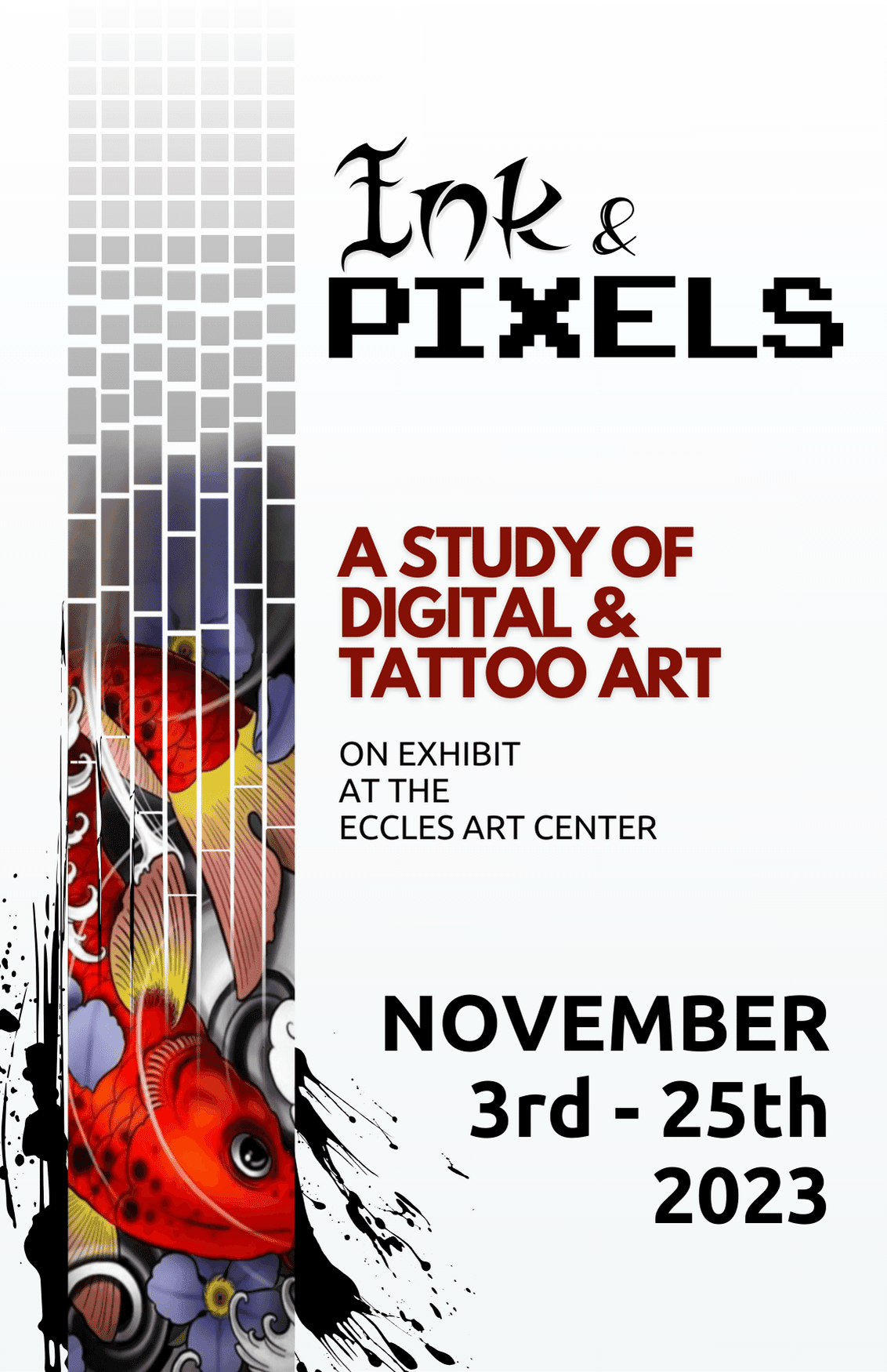 This November, the EAC will display a new exhibition, "Ink & Pixels: A Study of Tattoo & Digital Art", in its Main Gallery. View the creation processes of tattoo artists, from the initial designs to the finished product, and learn more about how digital paintings and artwork are created.
EXHIBIT INFORMATION:
On display Nov. 3rd - 25th, 2023
Eccles Art Center - Main Gallery

Gallery hours: 
M-F, 9 am – 5 pm
Saturdays 9 am – 3 pm
Closed Sundays
This exhibit will not only showcase artists' work in the gallery for the month, but will also include a "live demonstration" during the opening reception. Patrons may meet, talk with a learn more about tattoo artwork from local tattoo artists, and may observe digital art creation in action from local digital artists.

OPENING RECEPTION:
Friday, Nov. 3rd, 2023
5:00 – 8:00 pm
Eccles Art Center, 2580 Jefferson Ave. in Ogden
*Over 15 different tattoo and digital artists will be present demonstrating how they work and answering any questions
 
Participating Tattoo Studios
The Hand of Gawd Tattoo Studio, Ogden
Sacred Rose Tattoo Sanctuary, Ogden
"Skin It" Tattoo 25th Street, Ogden
Participating Digital Artists