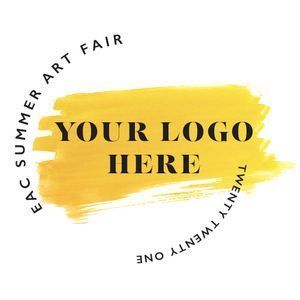 Eccles Art Center
Summer Art Fair Logo Competition
Design a logo for the EAC Summer Art Fair and win $250!
The EAC is hosting a logo contest for our upcoming 2021 Summer Art Fair. Design your logo creation and submit it on our website by March 31st. This contest is open to any artist of any age.
The winning entry will become the official logo of the EAC Summer Art Fair, and will be featured on EAC advertisements, flyers, banners, memorabilia, hats, magnets, stickers and more! The winning artist will also receive a cash prize of $250.
*The 2021 EAC Summer Art Fair is an outdoor market held to promote and support artists of all kinds, held from July to September on the beautiful grounds of the Eccles Art Center – located in the heart of the Historic Jefferson District in Ogden.
Contest Parameters:
1. All entries must be original – no copies of previous EAC logos or collage pieces consisting of other logos or other artist's works.
2. Preferably, entries should be themed around the EAC building, EAC grounds, or have summer art or outdoor themes.
3. Entries must be a clear, high resolution/high quality vector image – preferably an .eps file, but .png file may be acceptable.
* Please note that the winning entry will become the official Summer Art Fair logo for the EAC, and the EAC will hold the copyright and distribution rights for that logo. The logo will be used on Art Fair advertisements and merchandise.
How to Enter:
1. Design your logo. You may enter more than one logo into the contest.
2. Fill out the online submission form (below) with your current contact information, and upload your logo image.
3. An Art Center employee will contact you via email to let you know if your entry was selected!
---
Logo Submission Form